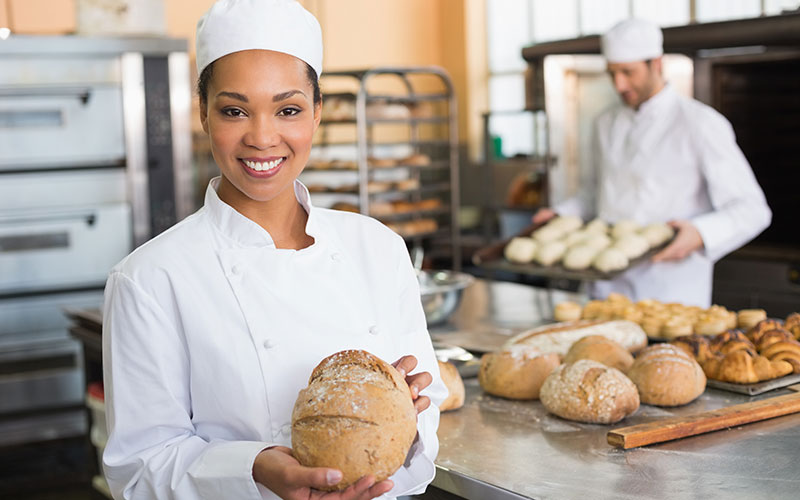 Jeanie's Market was founded in 2002 by Jean and Neville Buckley. Both Jean and Neville were born in Jamaica and migrated to Canada in 1989 with their family. Jean had always dreamed of opening her own store in Canada to bring back the feeling of being 'back home.' Walking into Jeanie's you can feel the warmth from the Jeanie's staff. Offering fresh imported produce and fruits, fresh and pickled meats, and an assortment of spices, seasoning and much more. Jeanie's will make you feel like you never left home.
Here at Jeanie's we strive for our customers. We carry an array of brand name products that are well known to the Caribbean community that are typically delivered on a weekly basis. Majority of our produce is imported from Jamaica on a weekly basis. Our bakery is well known for its fresh products that are baked onsite, leaving the store filled with the aroma of the fresh baked bread.
Jeanie's Market Bakery now offers a Take Out Counter serving authentic Jamaican cooked food Tuesday to Saturday with a variety of options available. Visit our Faceboook and Instagram pages for our daily menu! We can also develop meal options for your office parties and meetings. Personalized catering is also available, call and speak to someone today at 905-607-6222.
Great hardo bread and patty!!!
I have shopped at Jeanie's for over 15 years and have found they provide such a warm, welcoming atmosphere. The staff members are very friendly and I am always able to find what I need. If it's not there they will go the extra mile and order the goods and call you when it's ready. Thank you Jeanie's for sharing a piece of Jamaican culture with us. 
Diane B
You will never be disappointed

!

Jeanie's Marketplace is my go-to-place for my West Indian grocery—hardo bread, assortment of patties and pastries, fresh meat and snacks.The staff is always friendly, professional and top-notch customer service. You can call to order in advance. I highly recommend this place.
Rosie H
My first visit has turned out to be a pleasant experience

!

Brought home the spicy beef patties and the chicken patties. Very tasty crust with right amount of spice in the beef patties. Going to ask why there are no spicy chicken offered but the regular were tasty. Nice that the goods are prepared on site which is evident in the taste. Definitely going back to sample more varieties they have to offer. The owners offer what is so special about Jamaicans and that is the passion into the food they prepare. Heat the patties in a convection toaster oven and you will not be disappointed. Prices are very reasonable.
Ken B
They are very accommodating people

!

I can't say I 'like' Jeanie's…what I can say is that I absolutely love Jeanie's. It is a warm and friendly environment. It's welcoming and it makes me feels like I am back home in Jamaica. I always find everything I need when I come here. Best yam and other ground provisions and the best products.
Baldwin J